What You Need To Know Before Renting A House
Campbell & Co in Belfast & Lisburn
22nd August 2022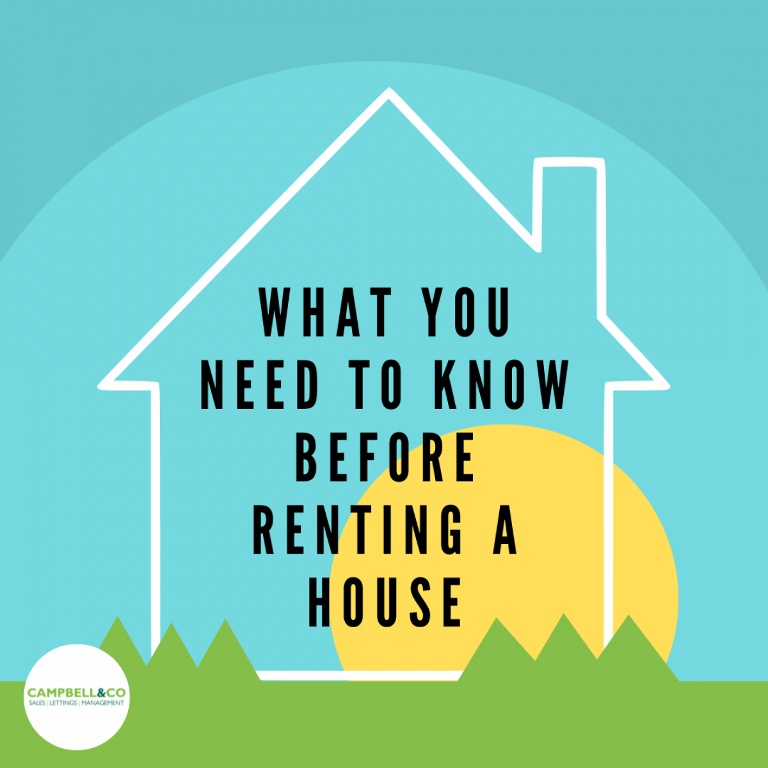 From looking for the ideal location, to finding a property within your monthly budget, there are many things to consider before deciding to rent a house.
Here at Campbell and Co, we aim to take the stress out of your property search by offering our high level of expertise on finding the right property for your needs. We have a range of properties available to let, from residential to student accommodation and commercial properties, there is something for everyone.
So, if you're interested in learning more about finding a property to rent in Belfast, Lisburn or further afield, stay tuned!
Choosing The Right Location To Rent A House In
There are a range of factors which can lead you to the decision that you want to rent a property.
These factors range from:
New job prospects
Being closer to family and friends
Being closer to the city or town of your choice
Better access to amenities and services such as public transport, schools, shops etc
It's important before deciding to rent a house that you explore the local area to make sure it's a good fit for you. If you're choosing to move to the city, is the house within walking distance of central areas? And is there accessible public transport nearby?
If you have children, being located close to good schools may also be a priority when deciding to rent a house. Is the area child friendly, for example, are there parks and children's activities nearby?
A big city such as Belfast has no shortage of bars, restaurants, and bustling nightlife to enjoy. Being within close proximity to these amenities may vary depending on whether you are a student, a young professional, a family household or living solo.
Listing all of these factors and choosing homes to view based on their suitability will help ensure you are choosing the best property to rent. Our friendly team is also available to help you find a house to rent that ticks as many of your boxes as possible.
Read The Contract Carefully Before Renting A House
There are laws in place to protect your rights as a tenant here in Northern Ireland. Despite this, it's still important to review the fine print of your rental agreement before signing any documentation.
If there is anything you are unsure about, consult your letting agent before signing your contract to ensure everything as expected.
You Can't Back Out After Signing A Contract To Rent A House
Unless there are terms and conditions within the lease agreement allowing this, you won't be able to terminate your contract before the set time period has ended. Most leases tend to last 12 months however short term leases are available for those who would prefer to rent a house for shorter periods of time.
It's important to note that most landlords will not allow the lease agreement to end early, so if you think this may be a possibility, we recommend looking for short term leases to better suit your needs.
Examine The Property During Your Viewing
Where possible, make sure to view the property in person as opposed to a video viewing. This is to make sure you have the opportunity to closely inspect the property before applying.
During the viewing, you will also be able to ask your letting agent important questions about the property, for example if appliances and furniture come as part of the rental agreement or what kind of heating system the property has been fitted with.
Once you have been given a copy of the inventory, make sure you take the time to check all images and descriptions are accurate. If you notice any discrepancies, make sure you notify the letting agent in a swift manner. This is to ensure you are not held responsible for these damages at the end of your tenancy agreement, as this can result in a loss of your deposit.
Are You Interested In Learning More About Renting A House In Belfast?
If you are interested in renting a house in Belfast or in the Holywood, Dundonald, Newtownabbey, Bangor and Lisburn areas, the team at Campbell and Co are here to help.
Please contact us for more information on the range of properties we have available to rent and one of our team will be happy to assist you with your enquiry and take the stress out of finding the perfect property for you.