Top Tips For Renters
Campbell & Co in Belfast & Lisburn
22nd July 2022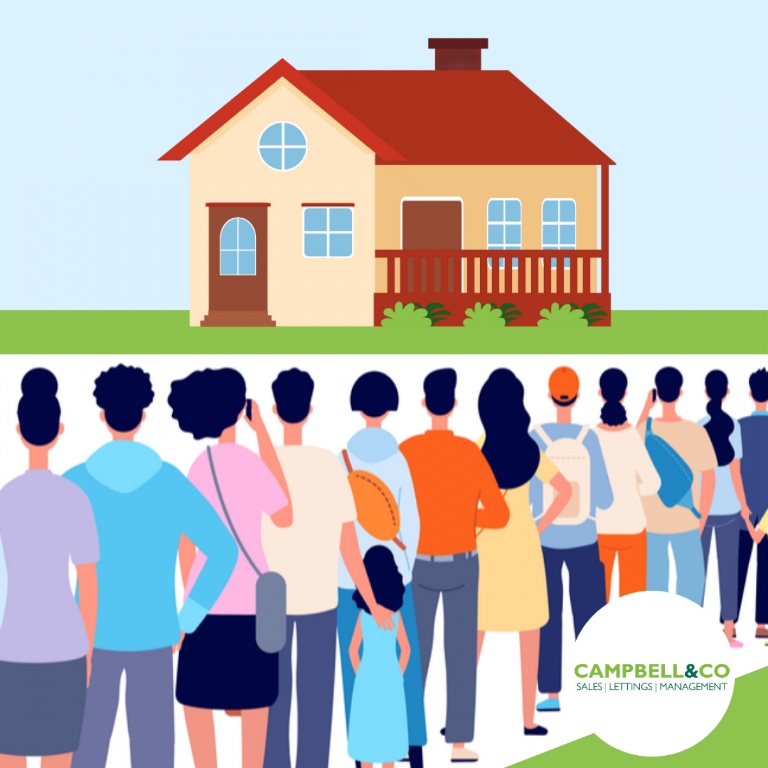 As demand is at an all time high for rental properties, we thought we would share our best advice for making sure you are on top of the game and more likely to bag your dream rental!
Speed is Key
A number of property website portals have 'Search Alerts' incorporated. This is a function that allows you to enter specific information that you require for a rental – you will then be notified immediately once a property matching your criteria is listed on the market.
Just look for the 'Save this Search' button.

You need to be swift!
Speaking from experience, applications are usually received following the very first day of viewings. To give yourself the best chance, ensure you contact the agent as soon as you identify a property that you are interested in. Don't hang about!
Be Realistic And Work Within Your Budget
Ensure you have enough of a security deposit saved. This is normally equivalent to one month's rent however some landlords/agents may ask for more. Establish how much to budget for rent by factoring total costs including bills.
Make a good first impression
Double check emails for spelling or obvious grammatical errors. Turn up on time for the viewing, dress tidily and be polite to the agent/landlord. Do not be afraid to ask questions, this will help to express your interest in the property… do you know what the neighbours are like? What days are the bins collected? etc.
Pets?
If you are one of the many tenants with pets looking to rent, get started on the right foot and be upfront about your animals with the agent/landlord. Appease any concerns they may have by confirming the property will be looked after and pets will not cause noise or disturbances to neighbours etc. You may be asked to pay a slightly larger deposit amount as a safeguard.
Have your references/documentation ready
Photographic ID and any personal referees. Start and end dates for previous tenancies along with respective landlord contact details. Employment references may include an office landline number / email address for manager / 3x months' worth of bank statements or Accountants details if self-employed. Line-up a guarantor (if required).
How to apply?
Each estate agent will have their own unique application process. Always ask and do not assume their process will be the same as the last.