Japanese Knotweed
Campbell & Co in Belfast & Lisburn
2nd March 2020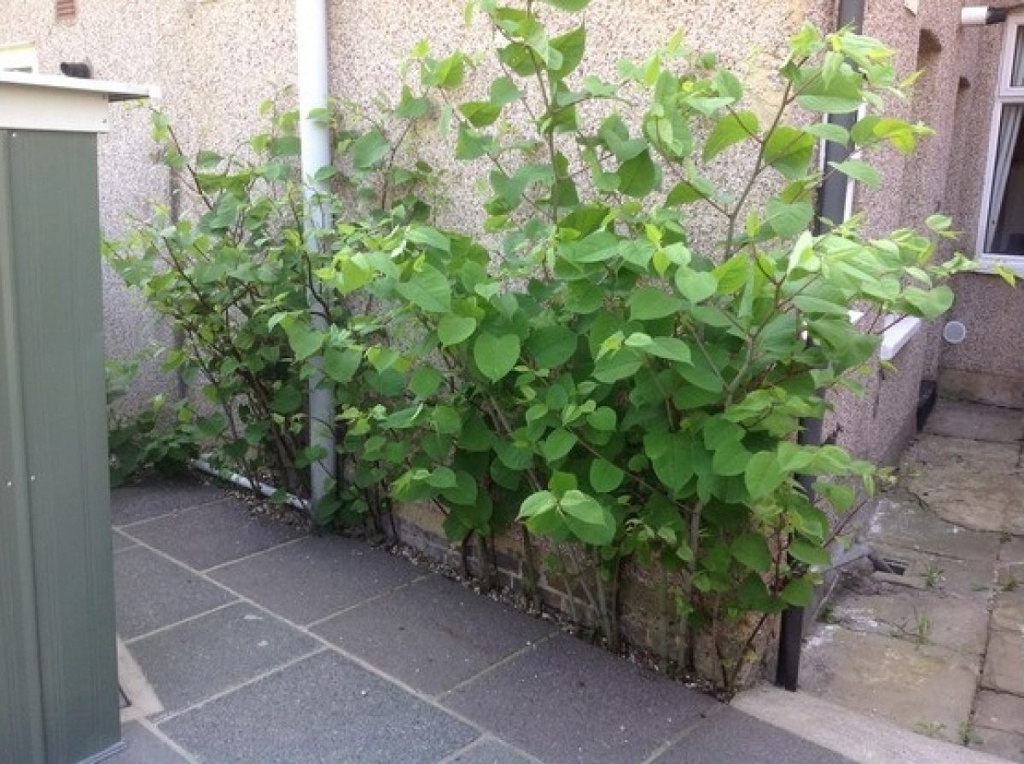 Buying your dream property can quickly become a nightmare with these two words – Japanese knotweed.
With its red stems and deep green leaves, it is a pretty enough plant. But Japanese knotweed's beauty belies the fact it has become the scourge of British homeowners. It grows at a ridiculous rate, is extremely difficult to get rid of and has ruined house sales – wiping thousands off property prices. The UK's most common plant pest has been scuppering house sales for decades now, and it has inspired fear in the hearts of buyers and sellers everywhere since the 1981 Wildlife and Countryside Act made it an offence to plant it in the wild.
What is Japanese Knotweed?
Japanese knotweed was introduced to the UK as an ornamental shrub and has been a pest since then. This highly aggressive weed with bamboo like stems and small white flowers can grow up to 10cm per day and grows deep – up to 3m into the ground and reaching 7m above it. It can cause major damage to buildings typically finding weak points and masonry cracks to eat into buildings and tarmac, blocking underground drains or causing damage to patios and paved areas.
Mortgage Lenders Attitude to Knotweed
Unsurprisingly, lenders are cautious with properties that are affected by Japanese knotweed. Applications will be considered on a case-by-case basis and treatment may need to be underway before getting a mortgage confirmed. Often a percentage of the mortgage will be retained until it is proved the knotweed has been successfully eradicated.
Frustratingly, some lenders may refuse to lend on homes where knotweed is present several gardens away, or on public land – even if the house you're interested in is unaffected.
Detecting Knotweed
Surveyors are trained to spot knotweed however a valuation may not be thorough enough to detect, if common in the local area they may advise commissioning a HomeBuyer Report or building survey. As soon as you know that your property is affected by Japanese knotweed it's essential to speak to an expert, who should be able to advise you on the scale of the problem and cost of treating it.
Treatment
It is possible to install root barriers to prevent the re-spreading of knotweed onto your land after treatment, but this can be disruptive and may not work. If a neighbouring property won't co-operate, you may have to commit to continued treatment until a cross-boundary treatment programme can be agreed.
Removing knotweed can be an expensive and lengthy process – and if you're buying a property affected by it you should prepare for a financial commitment that could last years.
Home Insurance
While most insurers don't ask about Japanese knotweed, they also may not cover its treatment. A lender may refuse to give you a mortgage if they believe you won't be able to get buildings insurance which covers Japanese knotweed. If you're buying a home in an area with a large risk of knotweed but none has yet been discovered on your property (or it has been successfully treated in the past), your conveyancer may advise you to take out indemnity insurance to help the transaction complete. Indemnity cover provides protection to buyers, mortgage lenders and successors in title if knotweed is discovered.
This could cover the cost of a survey report to confirm the presence of knotweed, the cost of treatment, repair of any damage caused and legal defences in the event of a third party being affected.
Campbell & Co are property specialists offering comprehensive sales & lettings services. For more information and property advice you can trust, please contact our Belfast or Lisburn branches.
Estate Agents Belfast
02890 732273
belfast@campbellcoproperty.com
Estate Agents Lisburn
02892 449449
lisburn@campbellcoproperty.com